The Reuben Mark Initiative for Organizational Character and Leadership at Columbia Law School will welcome two experienced Leaders-in-Residence for the Spring 2021 semester. The Mark Initiative's Leader-in-Residence Program hosts executives from multinational corporations, leading law firms, and key government agencies who have first-hand experience with the challenges of building organizational policies and practices premised on ethical values and optimal work environments. The Leaders-in-Residence teach classes, advise students, and participate in programming at Columbia.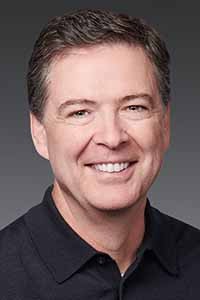 JAMES B. COMEY—Beginning in January 2021, former director of the U.S. Federal Bureau of Investigation James B. Comey will be appointed senior research scholar at Columbia Law School and distinguished fellow of the Reuben Mark Initiative for Organizational Character and Leadership. He will teach a new seminar entitled "Lawyers and Leaders" and engage with students and faculty. A longtime federal prosecutor who led the Office of the U.S. Attorney for the Southern District of New York and served as deputy attorney general of the United States prior to becoming FBI director, Comey's experience represents a broadening of the Mark Initiative's focus to include leadership of major public institutions, complementing existing offerings relating to corporations and law firms. In addition to his government work, Comey led the in-house legal teams at major corporations, including Lockheed Martin Corp. and Bridgewater Associates, and previously held a senior research appointment with Columbia Law School's National Security Law Program. His second book, Saving Justice: Truth, Transparency, and Trust, has a publication release date of January 12, 2021.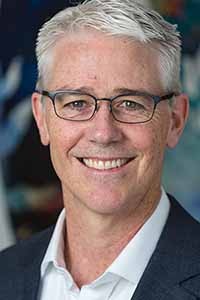 COLIN STRETCH—Former General Counsel of Facebook, Inc. Colin Stretch will return to Columbia Law School during the Spring 2021 semester to reprise his popular seminar, "The Role of the General Counsel in the Modern Economy," part of the Mark Initiative's In-House Counsel Program. Stretch, who led Facebook's legal and compliance functions from 2013 to 2019, previously served as partner at the law firm Kellogg Hansen Todd Figel & Frederick PLLC, where he focused on litigation, appellate, and regulatory matters. He served as law clerk to Justice Stephen G. Breyer of the U.S. Supreme Court. Stretch was first appointed as Mark Initiative Leader-in-Residence in Spring 2020. 
In addition to Stretch, past Leaders-In-Residence include Hilary Krane, EVP, Chief Administrative Officer and General Counsel of Nike, Inc., and Bruce Sewell, former SVP, General Counsel and Secretary of Apple, Inc.
About the Reuben Mark Initiative for Organizational Character and Leadership
The Reuben Mark Initiative for Organizational Character and Leadership is a joint initiative between Columbia Law School and Columbia Business School that provides students, practitioners, and organizations an unmatched curriculum and distinctive programs that impart lifelong leadership lessons on exceptional organizational character and culture.