The Reuben Mark Initiative for Organizational Character and Leadership at Columbia Law School will welcome one experienced Leader-in-Residence for the Fall 2022 semester. The Mark Initiative's Leader-in-Residence Program hosts executives from multinational corporations, leading law firms, and key government agencies who have first-hand experience with the challenges of building organizational policies and practices premised on ethical values and optimal work environments. The Leaders-in-Residence teach classes, advise students, and participate in programming at Columbia.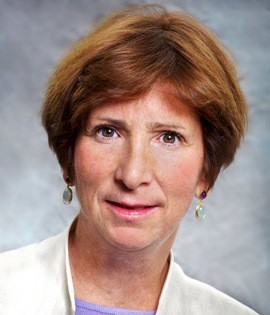 Sheila C. Cheston—Beginning in October 2022, Sheila C. Cheston will be the Reuben Mark Initiative's Leader-in-Residence and will teach the course, "The Role of the General Counsel in the Modern Economy". 
Sheila C. Cheston is corporate vice president and general counsel for Northrop Grumman Corporation, a leader in global security. Cheston oversees all of Northrop Grumman's legal matters.  Cheston joined Northrop Grumman from BAE Systems, Inc., where she was executive vice president responsible for strategy and planning, finance, mergers and acquisitions, and legal matters; she also served as a member of its board of directors. Previously, Cheston was a partner at the law firm of Wilmer, Cutler & Pickering, where she was chair of the firm's International Aviation, Defense, and Aerospace Group. She has held key leadership positions in the U.S. government, including general counsel of the United States Air Force, where she oversaw approximately 1,500 lawyers stationed worldwide, and special associate counsel to the President of the United States.
Cheston earned a bachelor's degree from Dartmouth College and a Juris Doctor degree from Columbia University School of Law. She is a commissioner of the ABA Commission on Women in the Profession. She is also a fellow of the American Bar and a member of the Council on Foreign Relations. Cheston serves on the Board of Directors for the National Partnership for Women and Families, the Legal Aid Society of the District of Columbia, and Equal Justice Works, and on the Board of Advisors for the National Military Family Association. She is the recipient of numerous national awards for leadership, advancing diversity and inclusion, and community service.
Northrop Grumman is a technology company, focused on global security and human discovery. Our pioneering solutions equip our customers with the capabilities they need to connect, advance, and protect the U.S. and its allies. Driven by a shared purpose to solve our customers' toughest problems, our 90,000 employees define possible every day.
About the Reuben Mark Initiative for Organizational Character and Leadership
The Reuben Mark Initiative for Organizational Character and Leadership is a joint initiative between Columbia Law School and Columbia Business School that provides students, practitioners, and organizations an unmatched curriculum and distinctive programs that impart lifelong leadership lessons on exceptional organizational character and culture.